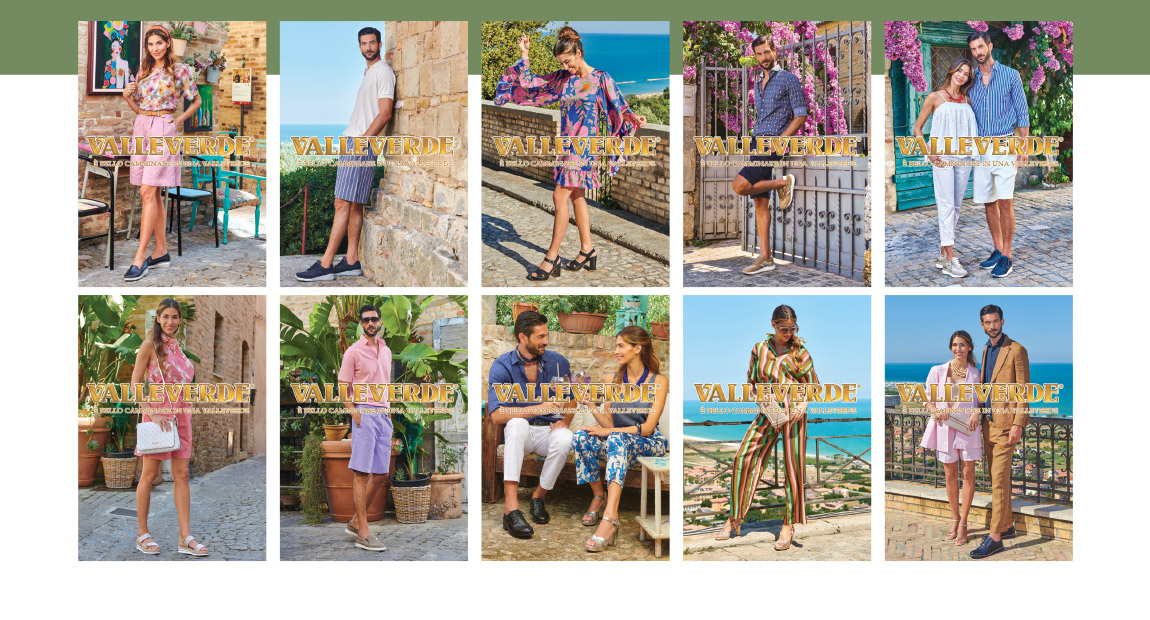 SS2023 PRESS CAMPAIGN
THE WEEKLY
Valleverde featured in the most important and prestigious magazines with over 60 million contacts.

NEWSPAPERS
500 front page manchette issues, published from March to December, in the major national newspapers with presence in all television press reviews, for a total of 600 million contacts.

TV CAMPAIGN
More than 500 Valleverde 15″ commercials in April and May with 60 million hits.

RADIO CAMPAIGN
15″ spot aired in April and May with 150 million hits.

HIGHWAYS
In April and May Valleverde will be present on 4×3 and 6×3 systems with 40 million contacts.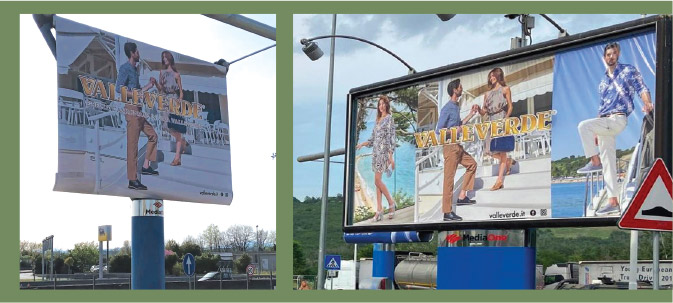 SOCIAL NETWORK
Millions of views of posts and stories on Instagram and Facebook with an ever growing fan base.