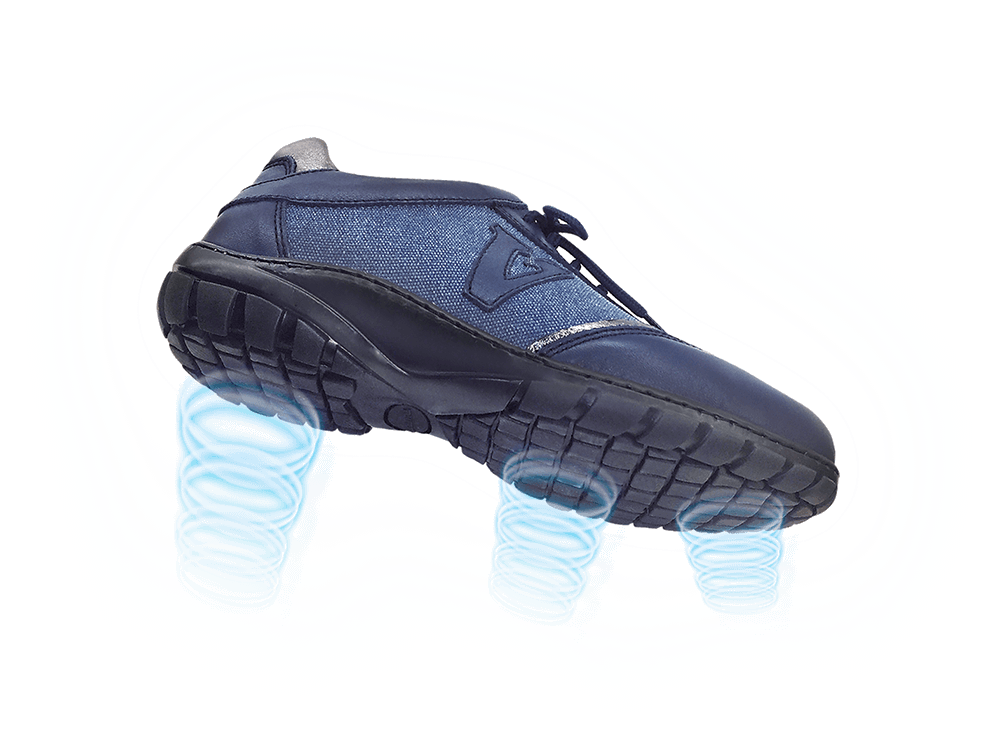 SPRING-BACK EFFECT, IT'S LIKE WALKING ON AIR
The soles of Valleverde Air Jumping® footwear are made up of tiny spherical cells that guarantee a high level of comfort. The foot always rests on a pleasantly soft surface, which absorbs the weight of every step and creates a beneficial and effective foot massage.
When walking, the repeated cycles of weight loading and unloading cause the air to circulate inside the air chamber. Compression is followed by spring-back, and the pumping action provides a healthy massaging effect.
PATENTED